OMG: Racist Gov. Ralph 'Infanticide' Northam dares to mention 'saving lives' as part of new gun control push
By JonDougherty
If I've said it once I've said it a million times: To be a Democrat you have to have been born without a hypocrisy gene: That is, a gene that enables you to recognize hypocrisy when you see it and, importantly, avoid being a giant hypocrite as you live life.
Racist Dem Gov. Ralph 'Infanticide' Northam
Which is why Virginia Gov. Ralph the Racist Northam, "Mr. Infanticide" if you will, was able to say what he said on Tuesday as he convenes a 'special legislative session' to consider a raft of new and unconstitutional gun control laws following a shooting in Virginia Beach.
You may recall in January Northam told a local radio station that he supported a 'woman's right to choose' to kill her baby right up until the last possible moment before birth and, perhaps 'if her doctor agrees,' right after birth as well…for 'medical reasons.'
"This morning on WTOP's 'Ask The Governor," Virginia governor Ralph Northam defended the new abortion bill introduced by state Democrats this month, the Repeal Act, which would legalize abortion up to the point of birth," National Review reported in regard to a new piece of legislation that had recently been introduced in the state legislature.
The bill's chief sponsor is Del. Kathy Tran (D). According to her legislation, if approved and signed into law by Northam, women would be able to receive an abortion up to, but right before, natural full-term delivery.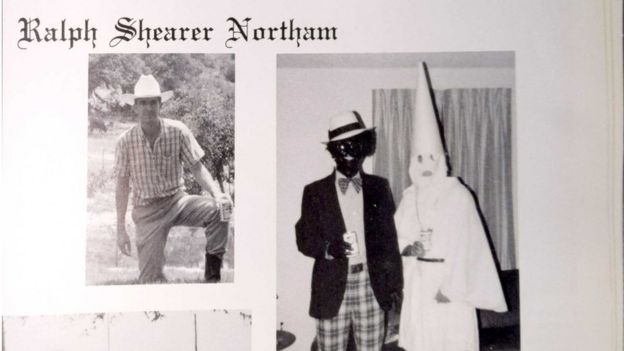 The WTOP host asked Northam if he agreed with the language and premise of Tran's bill, and this is what he said:
This is why decisions such as this should be made by providers, physicians, and the mothers and fathers that are involved. When we talk about third-trimester abortions, these are done with the consent of obviously the mother, with the consent of the physician — more than one physician, by the way — and it's done in cases where there may be severe deformities. There may be a fetus that's non-viable.
But that wasn't the only disturbing thing that Northam said.
"If a mother is in labor, I can tell you exactly what would happen," he continued. "The infant would be delivered. The infant would be kept comfortable. The infant would be resuscitated if that's what the mother and the family desired, and then a discussion would ensue between the physicians and the mother."
In other words, the medical facility would keep the baby "comfortable" until the mother and abortion doctor decided what to do next, which directly implies that the result might be ending the baby's life.
So this guy, who has no regard for life and is a blatant racist to boot is now claiming to want to 'protect lives' with his new gun control push.
"This weekend's tragedy, as well as the tragedies that happen every day across Virginia, must instill in us a new level of urgency to act," Northam said in a press conference. "If we can save one life because we acted now, it is worth it. And so, by the power vested in me by Article IV, Section 6, and Article V, Section 5 of the Constitution of Virginia, I will summon the members of the Senate and the House of Delegates to meet in Special Session for the purpose of passing common-sense public safety laws."
And just what would the governor's gun control package look like? Stop us if you've heard these ideas before, per the Washington Free Beacon:
Northam's gun-control package includes universal background checks, a ban on "assault weapons," a red flag law, child access restrictions, and a number of other new measures that were unrelated to the events that unfolded in Virginia Beach. The governor also called for a ban on bump stocks, possession of which was already outlawed by the federal government earlier this year.
Is he kidding with this 'save even one life' stuff? "Child access restrictions"? Because if anything, this guy would approve legislation that would allow women (with permission from their doctors) to kill a newborn baby or the closest thing to it, for reasons of personal convenience. And Northam is a doctor if you can believe that.
No, he's not kidding. As evidenced by his "common-sense gun laws" language, Northam proves nothing more than he's just a typical Democrat: Guns, no…abortion-on-demand, yes, because lives only matter when Democrats say they do.
Virginians, you have a duty when this clown comes up for election: Kick him out of office, and as many Democrats as you can.
This article originally appeared at The National Sentinel and was republished with permission.
God Bless.