Dean James at Right Wing Tribune
A U.S. veteran of the war in Afghanistan was arrested by the FBI Friday and accused of plotting to detonate a bomb at a white nationalist rally over the weekend in Long Beach, Calif., federal investigators have announced.
Mark Steven Domingo, 26, who expressed sympathy with ISIS faces one count of providing and attempting to provide material support to terrorists, according to a federal complaint unsealed Monday.
Fox News reports that prosecutors say Domingo made online posts that "expressed support for violent jihad, a desire to seek retribution for attacks against Muslims, and a willingness to become a martyr."
Authorities added that after Domingo considered attacks targeting "Jews, churches and police officers," he decided to detonate an improvised explosive device at the Long Beach rally, which police said was called off Sunday morning.
"This investigation successfully disrupted a very real threat posed by a trained combat soldier who repeatedly stated he wanted to cause the maximum number of casualties," said United States Attorney Nick Hanna in a statement.
"Protecting Americans from terror attacks is the number one priority of the Justice Department, and anyone who plots to use a weapon of mass destruction will be held to account," he added.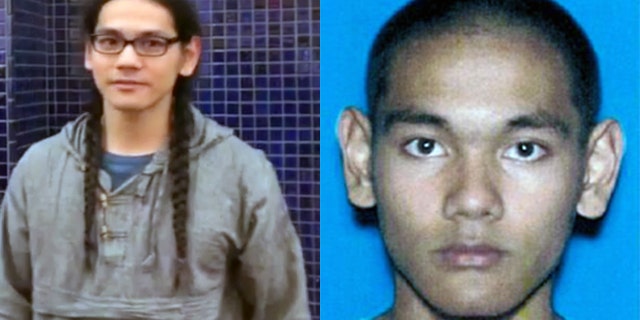 Mark Steven Domingo is seen in these undated photos. (FBI)
Investigators conducted an online sting operation, during which Domingo allegedly told an undercover FBI source to find a bomb-maker and purchased several hundred nails to use as shrapnel.
In an FBI affidavit filed in the case, Domingo said he specifically purchased three-inch nails because they would be long enough to penetrate the human body and puncture internal organs.
He could face a maximum sentence of 15 years in federal prison if convicted of all of the charges.
Excellent work by our law enforcement!
God Bless.