ICE discovers 67 illegal aliens, including 6 unaccompanied teens, in deplorable conditions in a shed in NM
EL PASO, Texas — Deportation officers and special agents from U.S. Immigration and Customs Enforcement (ICE) on Monday discovered 67 illegal aliens from Guatemala and Ecuador, including six unaccompanied teenagers, in a stash house in Dexter, New Mexico.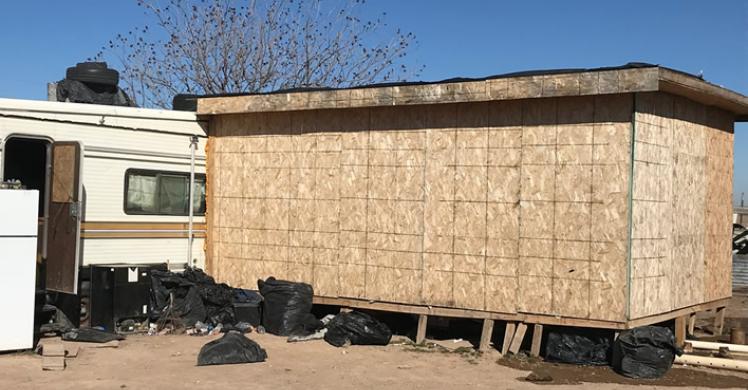 The stash house, in the 7300 block of Southeast Main Street, was used by an alien smuggling organization to house illegal aliens who had been smuggled into the United States. Dexter is about 18 miles from Roswell, New Mexico.
Tomas Miguel Mateo, 38, of Guatemala, is charged in a federal criminal complaint with harboring the illegal aliens and with unlawfully re-entering the United States after having been previously deported.
"As the deplorable conditions of this stash house demonstrate, transnational criminal organizations (TCOs) have no respect for human life," said Jack P. Staton, special agent in charge of ICE Homeland Security Investigations (HSI) El Paso. "Human smuggling is a multi-billion-dollar enterprise, and the individuals being smuggled are viewed as cargo by the criminal networks. HSI continues to investigate this organization and will hold them accountable for their illicit activities."
take our poll - story continues below
Completing this poll grants you access to Right Wing Tribune updates free of charge. You may opt out at anytime. You also agree to this site's Privacy Policy and Terms of Use.
The illegal aliens were cramped into an unfurnished and filthy 20-foot by 20-foot wooden addition to a travel trailer and provided minimal food and water. The addition didn't have a working toilet, and a sign was placed on the bathroom door that read in Spanish, "Don't use the bathroom."
This is an HSI-led ongoing investigation.
SOURCE- U.S. Immigration and Customs Enforcement (ICE)
WE WANT TO THANK ALL THE BRAVE MEN AND WOMEN WHO HAVE DEDICATED THEIR LIVES TO KEEPING OUR COUNTRY SAFE.
GOD BLESS AMERICA!
When you share to your friends you greatly help distribute our content. Please take a moment and consider sharing this article with your friends and family. Thank you, we appreciate it!
Facebook Has Banned Us!
The leftists at Facebook decided they didn't like our message, so they removed our page and are censoring us. Help us fight back and subscribe to our newsletter so that you can stay up-to-date with everything Facebook doesn't want you to see!