Chris "Badger" Thomas RIGHT WING TRIBUNE–
A bill in the Oklahoma Legislature that would remove licensing and training requirements for handgun owners cleared the state's House of Representatives on Wednesday with mostly Republican support.
The bill – House Bill 2597 – passed in a 70-30 vote, with all 24 Democrats in opposition along with a handful of Republicans. A similar bill passed both the House and Senate last year but was vetoed by then-Gov. Mary Fallin over concerns from law enforcement, Fox News reports.
"What this does is allow, as the Constitution states, that a person can carry a firearm without having to purchase that right. The Constitution clearly states that we have right to keep and bear arms."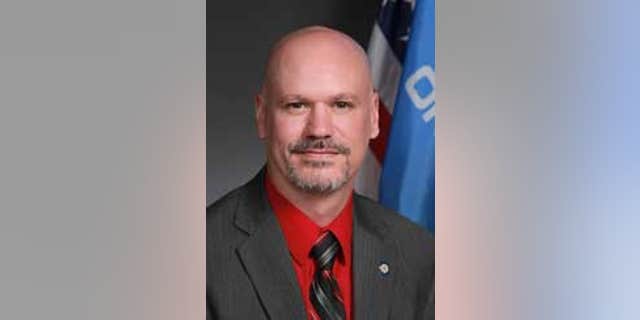 State Rep. Kevin West (Oklahoma State Legislature website)
This does not take away background checks but would take away the need for a license and the training required under the current law.
"Moms Demand Action" volunteers marched into the Capitol Wednesday morning before session began, to drop off 2,400 signatures of people opposing the bill to Rep. Emily Virgin's office.
"These are concerned moms all over the state that don't want to take people's guns away but are very concerned for their children, their loved ones," Lauren Van Allen, with Moms Demand Action, told FOX affiliate KOKH-TV. "They believe that if you have a gun, you should be well-trained, you should go through proper procedures just like you would with a car."
"That's why this is so dangerous to victims of domestic violence, future victims of domestic violence or someone who lives with someone who suffers from a mental health issue and is otherwise not a dangerous person, but at certain times they may not need to have access to guns. At a time when we have an epidemic in this country of mass shootings and people all over country of people who have access to guns that shouldn't have access. This is going in the absolutely wrong direction," Allen said.
"The petition shows concerned moms, dads and citizens that just felt like, if you're going to conceal or open carry a weapon, you should do it the right way."
Those in favor of the bill argued all Oklahoman's deserve the right to lawfully carry a gun to defend themselves.
More than a dozen states have removed permit requirements to conceal and carry handguns. South Dakota became the latest in January, though gun owners will still be barred from carrying their weapons in the Statehouse in Pierre and other buildings.
Chris "Badger" Thomas is a Veteran who served our country as an Army Combat Medic.
GOD BLESS.
When you share to your friends you greatly help distribute our content. Please take a moment and consider sharing this article with your friends and family. Thank you, we appreciate it!