Coors happens to be my domestic beer of choice so I found this story to be vey enjoyable and hope that you do too! Besides, it's nice to get away from politics once in a while!
Last week, Andrew E. Slavonic turned 101. The World War II Air Force veteran credited his long life to his daily Coors Light habit.
"Around 4:00 p.m., he tells me that it is 4:00 p.m., and it is time for our beer," his son, Bob Slavonic, said to Fox News.
Andrew's story quickly went viral, grabbing the attention of MillerCoors – the company that makes Coors Light.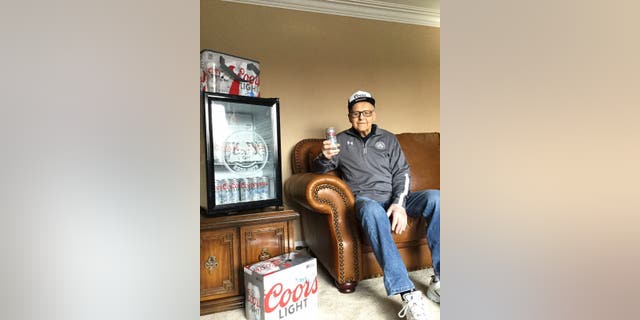 Image credit/MillerCoors
Once the established beer company heard about Andrew's enthusiasm for the brew, MillerCoors headed out to McMurray, Penn., to deliver a belated birthday present: a Coors Light branded fridge, completely stocked with – you guessed it – Coors Light.
"On behalf of the entire Coors Light family, we wanted to wish you a Happy 101st Birthday. We wanted to personally thank you for your years of service and being a lifelong fan of Coors Light. We completely agree with your son's statement – 'The bluer the mountains are on the can, the better,'" a letter from the company read.
As part of their gift, MillerCoors also gave Andrew hats, pullovers and sweatshirts for himself and his family.
Bob told Fox News his dad was shocked by the attention – but happy.
"The look on his face was absolutely priceless," Bob said.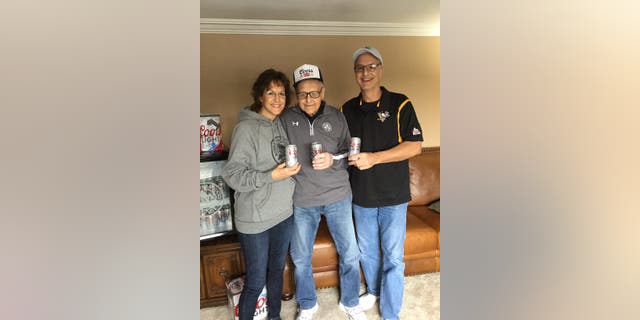 Image credit/MillerCoors
However, the company wasn't done with its gifts – MillerCoors announced they would be flying Andrew and Bob to the headquarters in Golden, Colo.
"On behalf of the entire Coors Family, we would like to fly you and your son Bob out to our hometown Golden, Colorado, to take a tour of our brewery. We will see you in the Rockies!" the company said in a statement to Fox News.
Watch the video report from FOX- article continues below!
"I think that this is a once in a lifetime experience," Bob said of his dad's internet fame.
Andrew, who used to drink Coors, switched over to the lighter beer 15 years ago and has been drinking every day at 4 p.m. since.
"We got to have the one at 4 o'clock. That's the most important one," Andrew said.
Kudos to Coors for their awesome gift to an awesome man!
This makes me want to pop open a cold one and swag it down!
Merry Christmas and Happy Holidays to all of you patriots!
GOD BLESS AMERICA!
When you share to your friends you greatly help distribute our content. Please take a moment and consider sharing this article with your friends and family. Thank you, we appreciate it!