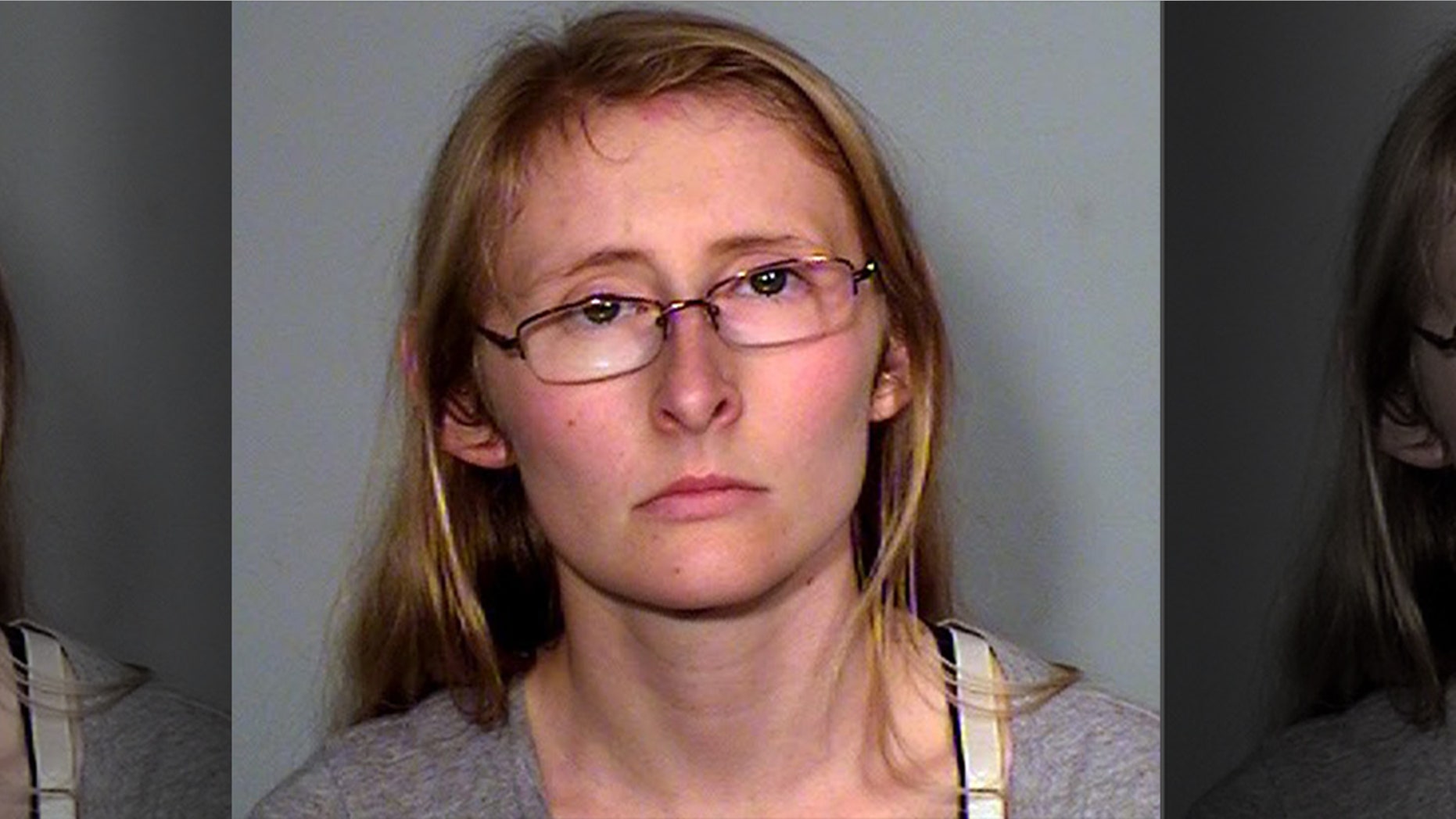 Megan Lee Kafer, 25, of Lewiston, Minn., was charged Nov. 21, 2018 with one count of felony-level child endangerment. She is accused of trying to harm her child by feeding it Miralax and excessive amounts of water through a syringe. (Ramsey County Sheriff's Office)
A 25-year-old mom in Minnesota was charged last week with one count of felony-level child endangerment that could result in substantial harm or death, after authorities discovered she allegedly gave her 9-month-old son laxatives to inflict starvation, FOX News reports.
Authorities discovered that Megan Lee Kafer of Lewiston, Minn., who is scheduled to appear in court on the charge in mid-December, had searched the web on her phone for ways to poison a baby, including: "MiraLax overdose," "Can a doctor tell if you overdose on MiraLax," "How to make a baby really sick," "Mom gets 20 years to life for poisoning son with salt," "Salt child death," and "How to make a baby vomit," according to court documents via the Ramsey County Attorney's Office.
Kafer's husband, Jacob Kafer, didn't return Fox News' request for comment.
"I am not saying there wasn't an issue, there definitely was … I just don't think it's (Munchausen-by-proxy syndrome)," Jacob Kafer told the Twin Cities Pioneer Press. "My wife was definitely not in a proper mental state, but to the extreme that they make it out to be and have laid out in the complaint, it's not quite like that."
The woman's parental rights have been terminated, according to officials.
"We are trying to get the family back together in a way that is safe and healthy for everyone," he added.
The Pioneer Press reported that Kafer's son was hospitalized in the middle of July for "failure to thrive."
Hospital officials said they suspected foul play when the baby continued to be "emaciated," despite doctors' "inexplicably ineffective" efforts to help the boy gain weight.
Court documents said medical staff monitored the mom interacting with her baby at the hospital through a hidden surveillance camera at the end of July. Investigators said the camera captured Kafer inject a substance into her son's feeding tube with a syringe.
The Minnesota Bureau of Criminal Apprehension determined that the substance was MiraLax.
The child underwent "numerous procedures and surgeries" because of the mom's misconduct, court documents said.
This is so sick.
What in the hell is wrong with these people?
Unbelieveable.
God Bless.
BE SURE TO JOIN US AT NATION IN DISTRESS AND AMERICAS FREEDOM FIGHTERS AT TRUMP TOWN
When you share to your friends you greatly help distribute our content. Please take a moment and consider sharing this article with your friends and family. Thank you, we appreciate it!