Man sentenced to 30 years after ordering assault of ex-girlfriend and death of her boyfriend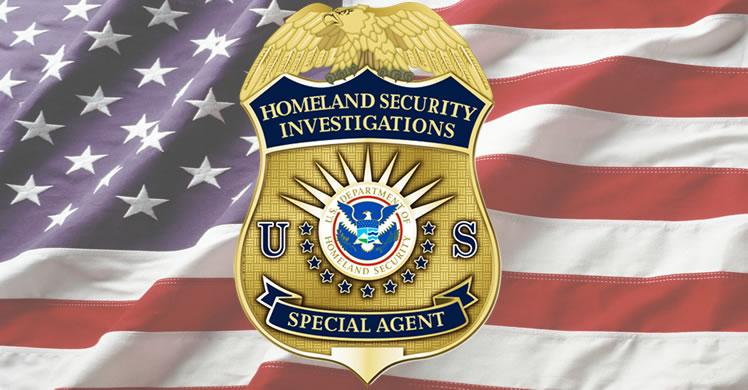 NEW YORK — Following an investigation by U.S. Immigration and Customs Enforcement's (ICE) Homeland Security Investigations (HSI) New York, a Dominican national was sentenced Friday to an additional 30 years' imprisonment after being convicted of hiring others to viciously slash his ex-girlfriend ("Victim-1") on June 2, 2015 in the Bronx, New York, and to murder her boyfriend ("Victim-2") on March 20, 2016 in Santo Domingo, Dominican Republic.
Omar Adonis Guzman-Martinez, 46, planned and caused others to carry out those crimes while incarcerated in the Federal Correctional Institution at Fort Dix, New Jersey ("FCI Fort Dix"), using contraband cellphones to stalk, threaten, and induce others to commit crimes of violence against his victims.
"Even while incarcerated, Guzman-Martinez thought that he was above the law.  It was under his command that one individual was slashed and another was murdered," said Angel M. Melendez, special agent in charge for HSI New York.  "But, it is clear that his actions are not without consequence.  His connection to these violent crimes has more than doubled his time in prison, and today's sentencing serves as notice to criminals like Guzman-Martinez that they will be prosecuted to the fullest extent of the law."
"Omar Adonis Guzman-Martinez, already serving a prison term on narcotics charges, ordered and oversaw the brutal slashing of his ex-girlfriend and the cold-blooded contract killing of her boyfriend.  Today he has rightly been handed a lengthy additional prison term for the murder and mayhem he orchestrated from his prison cell," said U.S. Attorney for the Southern District of New York, Geoffrey S. Berman.
According to the indictment, other filings in Manhattan federal court, and statements made in court proceedings, throughout his incarceration in the United States, Guzman-Martinez used contraband cellphones to engage in a course of conduct intended to harass, intimidate, and threaten Victim-1.  As part of that course of conduct, Guzman-Martinez, among other things, caused co-conspirators to slash Victim-1 and to murder Victim-2, as described below.
Specifically, in mid-June 2015, while incarcerated at FCI Fort Dix, Guzman-Martinez began recruiting co-conspirators to carry out a violent slashing of Victim-1, with whom Guzman-Martinez has two children.  Guzman-Martinez eventually found two young men from Puerto Rico (the "Slashers") who agreed to cut Victim-1 in exchange for payment.  Guzman-Martinez then arranged for the Slashers to fly from Puerto Rico to Orlando, Florida, where they tried to find an opportunity to attack Victim-1.  When the Slashers failed to carry out the attack in Florida, Guzman-Martinez arranged for them and Victim-1 to travel to the Bronx, New York, where the Slashers carried out the attack using box cutters.
By late-2015, Guzman-Martinez had also started causing co-conspirators in the Dominican Republic to attempt to locate, stalk, surveil, and ultimately kill Victim-2, who was dating Victim-1 at the time.  By March 2016, Guzman-Martinez had identified someone willing to carry out the shooting in return for payment (the "Shooter"), and he caused another co-conspirator to acquire a firearm for the Shooter to use.  Shortly before 1:00 a.m. on March 20, 2016, outside a nightclub in Sabana Perdida, Santo Domingo, the Shooter shot Victim-2 in the back of the head, killing him.  Victim-1 was present at the scene.  Guzman-Martinez was in phone contact with co-conspirators as the shooting occurred and caused a sum of money to be paid to the Shooter for carrying out the murder.
In this investigation, HSI was assisted by the New York City Police Department and the U.S. Bureau of Prisons.
SOURCE – U.S. Immigration and Customs Enforcement's (ICE) Homeland Security Investigations (HSI)
God Bless.
Bruce Johnson  RIGHT WING TRIBUNE
Be sure to follow us on Nation In Distress and America's Freedom Fighters on Facebook!