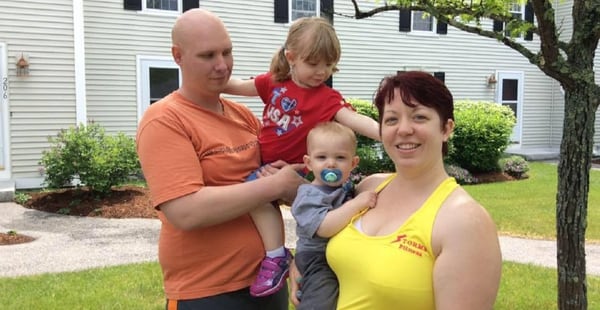 Photo/ Facebook
Bruce Johnson  RIGHT WING TRIBUNE –
A member of the U.S. Air Force in Washington state fatally shot his two young children while they slept and his wife before he called 911 and killed himself, authorities said Tuesday.
The alleged shooter was Clinton Field, a 29-year-old airman stationed at Joint Base Lewis-McChord in Washington.
From the Pierce County Sheriff's Department's Face book page:
take our poll - story continues below
Completing this poll grants you access to Right Wing Tribune updates free of charge. You may opt out at anytime. You also agree to this site's Privacy Policy and Terms of Use.
Detectives investigating murder-suicide at residence near Frederickson; suspect's wife and two small children found deceased in beds, suspect found deceased from self-inflicted wound
– – – – – – – – – – – –
At 12:48 a.m. on Tuesday March 13, 2018, a man called 911 and told dispatchers that he had killed his wife, daughter, and son; the caller went on to say the he was armed and was going to kill himself, then he hung up the phone. Dispatchers made multiple attempts to call the man back but their calls went unanswered.
Dispatchers were able to determine that the call came from a residence located in the 5700 block of 209th St. E. in the Frederickson area. A large number of deputies responded to the residence and made multiple announcements over a PA system to try to make contact with the suspect.
The PCSD SWAT team also responded to the scene and made a tactical entry to the residence. Inside the home they located the bodies of the male suspect, his wife and their two young children. All of the victims were found in their beds and appear to have been killed in while they were sleeping.
The murder-suicide suspect has been identified as a 29 year old male that was stationed at Joint Base Lewis-McChord with the United States Air Force. The victims have been identified as a 32 year old female, a 4 year old girl, and a 2 year old boy; they are believed to be originally from the East Coast and have been stationed at JBLM for approximately one year.
Trending: Pelosi's Son Now Involved In Ukraine Scandal- Democrat Party In Shambles
Initial information from military investigators indicates that the suspect may have received treatment for depression related issues and has recently been despondent over a pending divorce. There have been no previous contacts by our department at the residence and no known history of domestic violence.
Detectives and forensics are continuing to process the scene and interview witnesses.
The alleged shooter was Clint Field, 29.
"Our hearts are broken. We lost half of our family to one person's selfish act." Tom Reardon, father of Samantha Field of Spanaway who was killed along with her two young children Ava & Ashen. Her husband Clint is suspected to shooting them then taking his own life. 6pm #komonews pic.twitter.com/TKjh6C1MM3

— Keith Eldridge (@KeithKOMO4) March 14, 2018
"Photos from location of this mornings triple homicide & suicide in Frederickson area. #PCSD detectives & forensics continuing to process the scene."
Photos from location of this mornings triple homicide & suicide in Frederickson area. #PCSD detectives & forensics continuing to process the scene. pic.twitter.com/PkxqODbqN2

— Pierce Co Sheriff (@PierceSheriff) March 13, 2018
So tragic.
Rest in peace .
And to the monster that did this- ROT IN HELL YOU PILE OF SH*T.
God Bless.
Bruce Johnson  RIGHT WING TRIBUNE
Be sure to follow us on Nation In Distress and America's Freedom Fighters on Facebook!
Facebook Has Banned Us!
The leftists at Facebook decided they didn't like our message, so they removed our page and are censoring us. Help us fight back and subscribe to our newsletter so that you can stay up-to-date with everything Facebook doesn't want you to see!